PRODUCTS
Secondary Containment

PLS Construction specializes in the installation of Secondary Containment Systems using geosynthetic materials. These include:

Tank Foundation Liners
Concrete Foundation / Slab Liners
Containment Dikes
Temporary Containment Dikes
Retrofit or Double Bottom Tanks
Tank Foundation Liners

We install lining systems for both new and existing tank foundations. These systems include prefabricated sumps and leak detection piping as required. We'll provide and guide you in the selection of the proper materials for your project.

Concrete Foundation / Slab Liners

PLS foundation liner systems are installed around and below building structures to prevent the transmission of substances to and from the sub grade. Liner systems prevent not only your product, but also substances such as methane from migrating between your building structure and the sub grade.

Containment Dikes

PLS containment dikes are utilized in a variety of applications across a broad range of substances, from fuels to fertilizers. Dike liner systems prevent contamination of surrounding areas, including water supplies, by containing spills or leaks from tanks, piping and valves. PLS will provide you with design guidance in material selection, as well as any mechanical attachments required such as tank foundations, pipe supports, stairway landings and pump pads. Our expertise also includes selection of cover materials and ballast design.

Temporary Containment Dikes

PLS fabricates and stores a variety of temporary containment dikes for tanks and equipment. We can also custom fabricate any size dike that is required. Our dikes consist of a rigid frame fabricated from XR-5 liner and aluminum angle supports. They are folded and palletized for ease of shipment. Each dike is inspected and leak tested per PLS CQC programs.

Retrofit or Double Bottom Tanks

PLS Construction is the industry leader in the installation of retrofit/double bottom tank liner systems. Our personnel are trained in the installation of liner systems when there are floating roofs, columns, sumps and other obstructions not normally seen in most installations. Material selection, mechanical attachments, leak detection piping and prefabricated sumps are just part of our expertise in these types of projects.
Primary Containment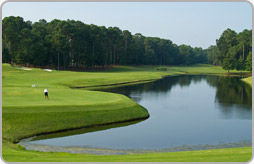 PLS Construction can also design and install a lining system for your new or existing pond. Pond liners provide a protective barrier between pond materials and the ground, preventing any cross-contamination. Our liners are made of a flexible material that enables us to conform the liner to any size or shape you choose.
PLS Construction has extensive experience in the design and installation of pond liner systems. Pond liners are most often used in the following applications: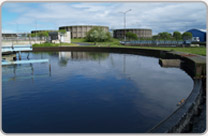 Decorative Ponds
Treatment Ponds
Fresh Water Retention Ponds
Concrete Tanks
Trenches & Canals
Landfills
PLS Construction Materials
High Density Polyethylene (HDPE)
Linear Low Density Polyethylene (LLDPE)
Polyvinyl Chloride (PVC)
XR-5
Polyurethanes (1932 PTF, 1945 GCT, etc.)
Geotextiles manufactured by SKAPS
Geosynthetic Clay Liners (GCL) manufactured by CETCO
Drainage Composites manufactured by SKAPS
Geonet manufactured by SKAPS
Consulting and Design Assistance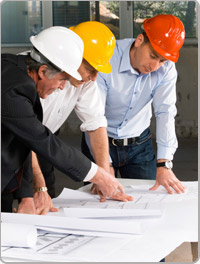 Since it's inception, PLS Construction has managed, advised, designed and installed a broad range of specialized environmental containment systems. Years of facing varied challenges have honed our skills at developing solutions that make sense -- solutions that can be reliably delivered on time and on budget.
Our consulting services examine in detail every facet of a project and provide our clients with detailed drawings of the work to be performed, including cost and material estimates along with the technical support required to meet all project specifications. This attention to detail results in better communication between all parties, streamlining the process and significantly reducing, if not eliminating, the possibility of a re-work.

PLS Construction, Inc.
2257 N Loop 336 W.
Suite 140-456
Conroe, TX 77304

Phone: 936-494-2001
Fax: 936-494-2004
info@plsliner.com
TESTIMONIALS…
"Our company discovered on a Friday that we had a liner under a tank that needed repair. PLS had a crew at our site on Monday morning, about the same time the freight company showed up with the liner. I've never seen a contractor move so quickly!"

"We were working on a job that included three tank foundations, a pond, a rail spur and a dike area with eight-foot concrete walls. The management at PLS worked with us non-stop, first by phone and e-mail, then visiting the site to make sure that everything was in order. They were fantastic and everything went perfectly."

"PLS recently completed a sixteen-tank project for us… ahead of schedule, as always. In the nine years that we've been working with them, we've never been disappointed. Not once."

"We needed some help on a secondary containment system and everyone we talked to said the same thing: 'Call PLS." We did. Now we know what they were talking about."
MEMBERS/AFFILIATES